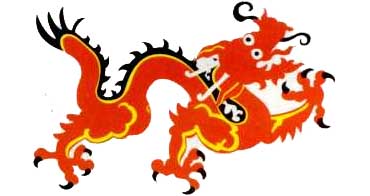 TIBET
A land veiled in secrecy, closed to foreigners for hundreds of years, the roof of the world with its mystery, grandeur and overwhelming sight is now open to visitors. Our trip to Tibet takes you to extraordinary places of religious and cultural interest, introduce you to the pious monks and the nomadic herdsmen of the Tibetan plains. You will walk through the bazaar of old Lhasa, circum-trek Mt. Kailash (the center of the universe) and takes in the awesome sight of Mt. Everest from the Rongbuk Glacier.
TIBET OVER LANDER
Dragon Special Package (8days/7nights)
Day
Program
Night
01
(KATHMANDUàLHASA 3600M) KathmanduàGonggar AirportàDrive to Lhasa (02.00 hrs. Drive) Check into hotelàDinneràRest
01
02-03
LHASA(sightseeing and excursion of the Potala Palace the Jokhang Temple Drepung & Sera Monasteries and the Barkhor Market)àO/N at Hotel Lhasa
02-03
04
(LHASA - GYANTSE 3950M) An 08 hrs. drive crossing the Brahmaputra River, enroute the Kambala Pass and the Yamdrok Lake (Turquoise Lake) it takes an hour drive to reach the other side of the Lake. Then a continued drive through the Karo La Pass which climbs between the two lofty mountains. Nozing Khang Sa (7223m) and Ralung (6236m). O/N at Hotel Gyantse
04
05
(GYANTSE -XIGATSE 3900M)
After visiting the Kumbum stupa and the Pelkor Choide monastery and for those wishing to explore, a hike up to the old fort on the hilltop is recommended for outstanding views of Gyentse and the surronding countryside. & Drive from Gyantse to Shigatse which takes only two (2) hrs Visit Tashilunpo monastery & old market of ShigatseO/N at Hotel Shigatse
05
06
(XIGATSE -XEGAR 4207M)
Early morning drive to Xegar. Depanding on road conditions: a visit to the Sakya monastery will be possible. This monastery is one of the oldest and important monastery of the Bonpo Sect. Lhatze is 03 hours drive from Xigatse through a 5220m Pass O/N at Everest View G. House
06
07
(XEGAR - ZHAGMU 2112M)
After breakfast we leave for Zhangmu. The drive is though rugged country, along the deep valley of the Bhote Kosi river with waterfalls and rhododendron trees opening up to the dramatic mountain desert of the TibetanPlateau O/N at Hotel Zhangmu
07
08
(ZHANGMU - KATHMANDU)
After completing immigration formalities our guide will escort you back to Kathmandu Stoppage Kantipath.
BOOKING TERMS, CONDITIONS & VISA ARRANGEMENTS
A US$ 100 non-refundable deposit per person is required at time of booking. Balance payment 30 days prior to trip departure. Adventure Tibet & Nepal will process visa for which we require the following:

YOUR:
Name
Sex
Date of birth
Profession
Nationality
Passport number

Cost of visa varies according to nationality. A normal visa fee is applicable if visa is processed in 3 days and US$ 30 additional fee is charged by the Chinese embassy for processing within a day. The Chinese embassy is open for visa purposes every Monday, Wednesday & Friday from 10-11 am.

CANCELLATIONS:
There will be a cancellation charge of US $100 per person for cancellations received between 7-10 days prior to trip departure. No refunds for cancellations received less than 7 days before departure; for no shows or delayed arrivals, whatsoever the reason.

INSURANCE:
Full travel insurance coverage fc, medical evacuation, loss of belongings and trip cancellation is strongly recommended.

HOTEL ENROUTE:
As the facilities in Tibet are very basic hotels, although they look gorgeous, do not have proper facilities even in Lhasa. So in the remote areas, it is obvious that hotels may not have enough double rooms and clients some places. However, we always try to provide twin bedded rooms, especially in Xegar. Hotels that may not have bathrooms attached and could require you to use common toilet. So, you are kindly requested not to have a high expectation form the tour in terms of the facilities in the hotels.

AIRPORT TAX:
Airport tax is Lhasa airport is Yuan 90 (US$ 12)



TREKKING IN CENTRAL TIBET


Many people, who may not have time to participate on our longer treks and expeditions in Tibet, may be interested in trekking around a very beautiful countryside, within an area of about 50miles of Lhasa. Trekking in this area will offer the opportunity not only to pass crossing into the high grazing ground of the nomads but also to see village and the rural life little changed over the centuries. Thus in our new program we are offering shorter trek which will combine an overland trip to Lhasa with a six day trek. Starting at Gandan Monastery east of Lhasa the Trek will follow the pilgrim routes to Samye - Tibet's oldest monastery nestled in a most beautiful setting on the north bank of the Tsangpo (Brahmaputra) river. Driving in from Kathmandu and time spent in Lhasa will allow for good acclimatization before the trek. At the end it is probably best to fly back to Kathmandu, or on to Chengdu.
For reservation, quotation, day to day itinerary and further inquiries, please feel free to contact us