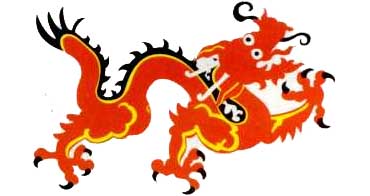 Health and Insurance
---
Though Nepal is not any more unsafe than any other developing country, update your preventive inoculations. Injections against meningitis, tetanus, typhoid and, perhaps, cholera are recommended. Vaccination against rabies (which is quite rampant in Nepal) can be good but it is too bothersome and expensive to be worth the trouble. Just keep yourself safe from stray dogs and monkeys.
---
Malaria is under control in Nepal. The risk of catching it is small and only in the southern plains. Mosquito netting and/or repellent are advised when there, especially during the summer and monsoon seasons. Also, as a preventive measure, take chloroquine pills starting two weeks before and six weeks after your visit to the plains.

AIDS is a growing problem. Official figures of only a couple of dozen cases of HIV in Nepal is a better indicator of the government's inability to collect data (or deny them) than the actual cases of the disease. Don't be misled into believing that unsafe sex is okay. Though prostitution in Nepal is insignificant compared to other Asian countries, watch out.

Also, doctors in Kathmandu are reporting that health problems due to severe air pollution are rising astronomically in Kathmandu. Old vehicles spewing out black smoke is unfortunately a normal scene on the roads of Kathmandu. Along the main roads traveled mainly by vehicles, the air gets quite nasty especially during rush hour. Make a conscious effort to minimize your walking on these streets used mainly by vehicles during rush hour.
---
Many, if not most, travelers to Nepal are likely to get stomach problems at some point during their visit. It is generally caused simply because of a change in diet and climate, but also by drinking contaminated water and eating contaminated food. But if you do get it, the most effective remedy is to fast for a day and consume plenty of water or some fluid. You can find effective medicines against amoebal diarrhea in any drug store in Kathmandu. Carry some with you when you are going to be away on trekking trails. A rehydration package called "Jeevan Jal" is found everywhere in Nepal; it is quite effective.
---
See FAQ on Trekking.
---
Almost all good doctors and all well equipped hospitals and clinics are in Kathmandu. Visiting a doctor in a clinic is probably better than going directly to a public hospital. Hospitals in Kathmandu can be very crowded with the whole country coming there for medical treatment. Private "nursing homes" and clinics are plentiful in Kathmandu. Elsewhere in the country, there is not much of a choice: you can at best get a service that may pull you through until you reach Kathmandu. See FAQ on Trekking on how to get emergency help while on the trails.
---
Oh yes, some sort of travel insurance is highly recommended. Most travel insurance covers emergency flights, medical expenses, and theft or loss of possessions. If you plan to go rafting or trekking, make sure your insurance covers these "dangerous activities." Remember to keep your receipts to make claims. In order to make claims on lost or stolen items, you will need a police report issued in Nepal by the Interpol Section of the Nepal Police.
---