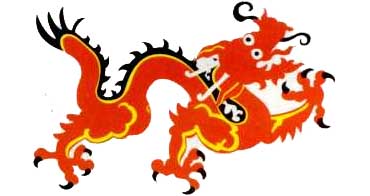 Weather and Clothing
---
It depends on the time of the year and altitude of the place you are in. The width of Nepal is only about 200km on average, yet within this short distance the altitude of the land rises from lowly 60m all the way up to above 8000m. There are several distinct seasons (Nepalese calendar mentions six seasons). Check The Weather Chart for details on temperature and rainfall in various parts of the country during the year. In general, October and November is the autumn with dry and mild climate with temperature fluctuating between 20C to 30C (68F to 86F) in most of the country. December and January is dry and gets chilly in the morning and night, but temperature rises to about 15C to 20C (59F to 68F). Late February, March and early April is spring time and the temperature is once again like in autumn. May and June are the pre-monsoon months with occasional evening thunderstorms and hot/humid temperatures. July through early September is the monsoon, and it rains almost everyday. Nasty downpours, humid air and hot temperature are to be expected.
---
That depends on when you want to travel and what you want to do there. In general, between October and March, light clothing will suffice in Kathmandu, Pokhara and most other towns. For mornings and evenings, a heavy woolen sweater (you can find beautiful ones for bargain prices in Kathmandu) or a jacket will be essential. Unless you are in some official business, no formal wear is needed. A couple of pairs of jeans or some other casual pants, shirts and T-shirts, a sweat-shirt should be fine. Bring spares, laundry in Nepal is at the mercy of weather, washing machines and dryers are not to be found. See Odd FAQ for more on laundry facilities. Expect a lot of walking even if you don't plan to trek, so comfortable footwear is a must: sneakers are the best.

If you plan to go trekking, a pair of well-broken-into hiking boots will be great. Bring plenty of woolen socks too. Specialized trekking gear is easily and cheaply rentable in Kathmandu and Pokhara: see FAQ on Trekking for details on proper clothing during treks.

And yes, if you can get one, bring along a surgical mask. It can be real helpful in keeping away smoke and dust in the streets of Kathmandu during the day.