TREKKING IN NEPAL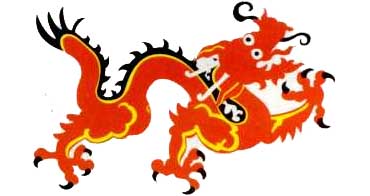 | | |
| --- | --- |
| The best way to experience Nepal's unbeatable combination of natural beauty and cultural riches is to walk through them. One can walk along the beaten trials or virgin tracks. Either way, you are in for an experience for a lifetime. Along with forests of rhododendron, isolated hamlets, and small mountains villages, birds, animals, temples, monasteries and breathtaking landscapes, you will also encounter friendly people of different cultures offering a fascinating glimpse of traditional rural life. | |
TREKKING REGION
Nepal has a great variety of trekking possibilities because it offers on astonishing topographical variation with the altitude de therefore ranging from 70m to 8848m, amidst a width of 193km. Therefore it is very important that you choose a trek that fits you! That means when the time you have suits the trek you choose, you should decide whether you want to do trekking in highland or wish to stay in mid hill or low area. Depending on you choice, a trek can be designed to last from a day to two months.
East Nepal

West Nepal

Trekking Regions
Height(m)
Trekking Regions(m)
Height (m)
Kanchanjunga
4,663-8,586
Gorkha-Pokhara
Everest Base Camp
5,357-5,545
Trishuli-Gorkha
1,400-4,600

The Annapurna
500-5,663

Central Nepal

Ghandruk-Ghorepani
2,853
Trekking Regions
Height
Langtang-Gosainkunda
3,750-5,844

Far West Nepal

Dolpo-Jumla

Jumla-Rara Lake
FAMOUS TREKKING REGION IN NEPAL
Everest Base Camp
Many an armchair mountaineer dreams for standing at Everest Base Camp. Make that dream come true; it isn't technically difficult but must be take with care due to the elevation. Fly into Luka from Kathmandu and the trek starts from there to the Base Camp (5,357m). An optional hike up Kala Patthar (5,545m) gives a stunning look at the Everest and the Khumbu Glacier. Return through Khumjung, Khunde and on to Lukla. Trek can be extended a few days from sight-hikes, passes and village visits.
Ghandruk-Ghorepani
This is rightly one of the most popular short treks known as "COCA-COLA treks" of Nepal. Follow the sanctuary route as far as Ghandruk, but continue straight to Ghorepani (2,853m) where Annapurna South and Hiun Chuli rise dramatically in the foreground. Spring rhododendrons are ablaze in red, pink and ivory. Exit via Trike Dhunga.
Trekking Seasons
Trekking in Nepal can be undertaken throughout the year. There are four seasons in Nepal. Each season has its distinct attraction to offer. The season are classified as follows.
Autumn (September-November)
This season offers excellent weather and tantalizing mountain views.
Winter (December-February)
This season is noted for occasional snowfalls only at higher elevations. Hence, it is ideal for trekking at lower elevations generally below 3000 meters.
Spring ( March-May)
Different varieties of wild flowers, specially the rhododendrons make the hillside above 5000 meters a hunting paradise during this season. It is mildly warm at lower elevations and at higher elevations, over 4,000 meters, the mountain views are excellent while the temperature is quite moderate.
Summer (June-August)
Summer months continue up to mid September making travel wet and warm. These times are blessed for the keen botanist as the higher valleys and meadows blossom with flowers and lush vegetation.
It is recommended to carry insect repellents when trekking during these summer months.
INTRODUCTION TO MOUNTAINEERING ADVENTURE
For the more adventures travelers, there are 18 minor peaks opened for alpine climbing under Nepal Mountaineering Association. The climbing of those peaks is controlled under the rules and regulations formulated by these association. Please contact us for information in detail and application for climbing permits.
It should be noted that in most cases the climbing of these minor peaks (Trekking Peaks) require snow and ice climbing experience. We provide qualified and trained climbing guides to take non-climbers for convenience, safety and expected success. By Himalayan standards these are considered minor peaks but in fact some of them provide relatively challenging snow and ice climbing of high standards, and more so in winter. The royalty for these peaks ranges from US$ 150.00 to US $ 300.00 depending on the particular peak for up to 10 member climbing team.
PEAKS CURRENTLY OPEN FOR TREKKING AND OTHER ARE AS FOLLOWS:
| | |
| --- | --- |
| Name of the peaks | Height in meters |
| Mera Peak (Everest Region) | 6,654 |
| Chulu East (Everest Region) | 6,584 |
| Singu Chuli " Fluted Peak" (Annapurna Region) | 6,501 |
| Himchuli (Annapurna Regiion) | 6,441 |
| Chulu West (Manang Region) | 6.419 |
| Kusum Kangru (Khumbu Region) | 6,367 |
| Parchemuche (Rolwaling Region) | 6,187 |
| Imja Tse "Island Peak" (Everesrt Region) | 6,160 |
| Lobuje (Everest Region) | 6,119 |
| Pisang (Annapurna Region) | 6,091 |
| Kwangde (Everest Region) | 6,011 |
| Ramdung (Rolwaling Region) | 5,925 |
| Paldor Peak (Lamtang Region) | 5,896 |
| Khongma Tse (Khumbu Region) | 5,849 |
| Ganjala Chuli (Lamtang Region) | 5,844 |
| Pokhalde (Khumbu Region) | 5,806 |
| Tharpu Chuli " Tent Peak" (Annapurna Region) | 5,663 |
| Mardi Himal (Annapurna Region) | 5,587 |
For more information, please contact us.