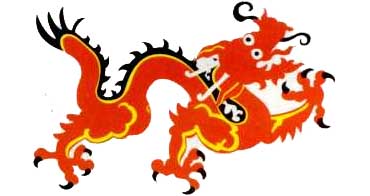 Local transportation in Kathmandu and other towns
---
The easiest option, especially if this is your first time in Nepal, would be to take a taxi. A ride from Tribhuvan International Airport to Thamel, the main tourist area, is about 8km and will cost you approximately $1.50. The airport transfer bus service will take you to downtown Kathmandu for $0.50. There is also a local bus service. However it is not recommended to travelers just arriving in the country particularly because it tends to be very crowded, slow and inconvenient for someone uninitiated with the system.
---
The choice for intra-city transportation of many visitors to Kathmandu is the taxi, if they want to travel point to point. There is also a fairly comprehensive local bus routes system. Many also choose to hire a bike or a three-wheeler tricycle called rickshaw. Yet if you just want to see around town, walking is still the best way, especially in the old part of Kathmandu. Read further for details on these options.
---
You bet. There are plenty of cabs in Kathmandu. All cabs have black license plates with white numbers. Most cabs also have a sign on them that says "taxi". Though quite expensive by local standards, many visitors to Nepal may find a taxi ride in Kathmandu fairly manageable. Though tipping is not necessary while riding taxis, a tip of about 10 percent of the total fare will be greatly appreciated.

For a slightly lower cost, you can also hire metered three-wheeler scooter cabs called tempos. They are black and yellow in color. These are not as comfortable as proper taxis and are notorious as one of the main sources of sound and air-pollution in Kathmandu.
---
Local buses in general are too crowded, slow and unreliable to be worthwhile. However, compared to taxis, they are very cheap. You normally pay your fare to the bus conductor when you get off at the end of the ride. Though buses are fairly frequent in the main routes, most bus routes do not have set schedules and stop their service by six or seven in the evening. If you are using a local bus for the first time, you may find it very helpful to ask someone (perhaps at your hotel) who knows the system for help.

Complementing the local buses in many of the routes are the blue three-wheeler scooters, tempos. They cost about one third more than the bus, carry six to eight passengers, and are as inconvenient as buses. Like the black and yellow tempos, these blue ones are also notorious for their contribution to Kathmandu's air and sound pollution.
---
Riding a bike is one of the best ways to tour around Kathmandu. In the old part of Kathmandu and Thamel area, you can get one speed Indian bicycles for hire for about $0.50 per day (bikes with more speeds may cost about $1-2 per day). There is no deposit required and the name of your hotel will suffice. Make sure the bike has a bell, it will be really helpful in weaving your way through town. If while the bike is in your possession, you want to take a walk or visit various spots of interest, it is safe to leave your bike unattended around well trafficked parts of Kathmandu as long as it is locked. If you have to ride your bike along the main streets of Kathmandu where there are lots of cars and other traffic, be very careful because breaking of traffic laws in Nepal is not uncommon at all.
---
Riding a rickshaws to tour around the old part of Kathmandu is very popular among tourists. Before you get on a rickshaw, make sure the driver understands where you want to go because its movement within the city is restricted. Also agree upon the fare before you get on, expect a lot a bargaining. No matter how much the driver says, don't pay more than what you would pay a taxi for the same ride (about $0.20 per km).
---
Most of your tours in Pokhara can be made on foot or on a hired bicycle. A good bike costs about $1-2 per day and are available easily along the Lakeside drive. You can also get cabs but many of them may not have meters. So you will have to decide on the price before you get in. Under no circumstance should you pay more than what you would in Kathmandu ($0.20 per km).

For getting around within other towns elsewhere in the country, walking probably will almost always suffice. In most southern towns, the pedal-powered three wheeler tricycles called rickshaws are popular and are very cheap --Rs 2-5 (less than $.10) per km.