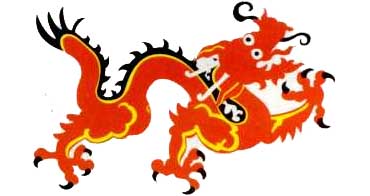 Communication with the rest of the world
---
Okay for mail outbound mail from Nepal. Three to four weeks is standard delivery time for international letters mailed from Kathmandu and Pokhara. From elsewhere in the country, it is not worthwhile, just wait until you reach one of these two places. However, if you want to mail a letter to Nepal, the chances of timely delivery (if any delivery) is slim to none, especially if the address on the mail is a street address instead of a PO box.

Kathmandu has the only Poste Restante of the country and is reasonably efficient. Mail should be addressed to: Name, Poste Restante, General Post Office, Kathmandu, Nepal. US citizens may receive mail c/o the Consular Section of the US Embassy in Kathmandu. If you have American Express card or traveler's checks, you can also receive mail through the American Express agent in Kathmandu. Send mail to: Name, American Express, c/o Yeti Travels Pvt Ltd, Durbar Marg, Kathmandu, Nepal.
---
You're right. If you can avoid parcels and packages, by all means do so. But if you buy stuff in Nepal and would like to have it mailed home, the Foreign Post Section of the main post office in Kathmandu is where you have to go. It costs you about $2 per kilogram for surface mail. Plan to spend a good couple of hours at the post office going through an inefficient bureaucracy. You can bypass this inconvenience through shipping agents in Thamel area for an extra couple of bucks. International courier services such as UPS, DHL, Skypak have their agents in Kathmandu, but the price they charge can be very expensive.
---
Making international call is easy from major towns but quite expensive. "Communication shops" catering to phone and fax needs of travelers are ubiquitous in the main tourist areas of Kathmandu and Pokhara. They let you receive and send fax and phone messages for a fee. Nepal Telecommunication Corporation (NTC), the government phone monopoly charges very high prices for international phone calls ($2-3 per minute depending on the country you want to call) and expect to pay 10-20 percent more at the "communication shops". It may be less convenient, but you can avoid paying this extra amount by making your phone calls through the Central Telegraph Office in Kathmandu. Most hotels and lodges also have phone facilities.
---
No.
---
No, unless you want to call Canada or the United Kingdom. But many "communication shops" in Kathmandu and Pokhara give you a "call-back" option: you call your home, give them the phone number of the "communication shop", and ask your folks to call you back. The cost to you would be the cost of one minute of international call plus about $0.30 for every minute of phone usage.
---
It is there but still not very widely available. Only two companies in Kathmandu provide full internet service including the web, usenet, telnet and ftp. Virtually no businesses and hotels have full access. It is very expensive to make it worthwhile. However, if all you need is to be able to receive and send a simple email, then there are cheaper options. Read further.
---
Yes, but the facility is limited to Kathmandu. Several "communication shops" in Thamel area let you send email for a fee: it used to be about $1.20 per kilobyte (about three quarters of a page) of message. But with growing competition among email service providers, the price will surely come down. Shop around. You can also arrange for receiving email through them for a nominal fee. There will be no privacy, but that may be a price worth paying in order to avoid mail delays and steep telephone costs.
---
In Kathmandu and Pokhara, major international newspapers and newsmagazines (International Herald Tribune, USA Today, Newsweek, Economist, Time etc) are available in the newsstands. Cable television is a booming business in Nepal. If you have access to cable TV in Kathmandu, you can probably get BBC World and CNN International twenty-four hours day. You may find it amusing, but popular American TV shows like X Files, NYPD Blue, Oprah, Baywatch, 90210, they are all there!

Outside Kathmandu, you can get news in English from Radio Nepal and Nepal Television twice daily. If you have a short-wave radio, you can also catch BBC World Service.