DISTANCE CHART OF MAJOR DESTINATIONS OF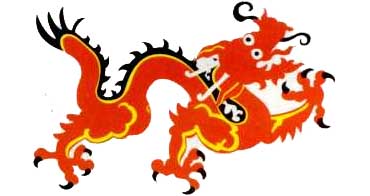 NEPAL
(Distances are all in the Metric System-the kilometers)
| | | | | | | | | | | | | | | |
| --- | --- | --- | --- | --- | --- | --- | --- | --- | --- | --- | --- | --- | --- | --- |
| | | | | | | | | | | | | | | Kodan |
| | | | | | | | | | | | | | Butwal | 384 |
| | | | | | | | | | | | | Jiri | 388 | 125 |
| | | | | | | | | | | | Dhnche | 293 | 445 | 289 |
| | | | | | | | | | | Gorkha | 316 | 259 | 177 | 255 |
| | | | | | | | | | Bhairaba | 193 | 467 | 410 | 26 | 406 |
| | | | | | | | | Dharan | 511 | 440 | 714 | 657 | 495 | 653 |
| | | | | | | | Naraanghat | 379 | 132 | 61 | 335 | 278 | 116 | 274 |
| | | | | | | Janakpur | 215 | 594 | 347 | 276 | 550 | 493 | 331 | 489 |
| | | | | | Pokhara | 363 | 112 | 521 | 184 | 110 | 377 | 320 | 158 | 316 |
| | | | | Biratnagar | 521 | 211 | 381 | 41 | 539 | 442 | 716 | 659 | 513 | 655 |
| | | | Birgunj | 324 | 254 | 157 | 110 | 317 | 242 | 195 | 445 | 388 | 226 | 384 |
| | | Nepalgunj | 509 | 784 | 429 | 624 | 371 | 750 | 293 | 432 | 706 | 649 | 271 | 645 |
| | Kakarvita | 821 | 393 | 116 | 565 | 281 | 450 | 111 | 608 | 511 | 785 | 728 | 588 | 724 |
| Kathmandu | 610 | 531 | 270 | 541 | 202 | 375 | 160 | 539 | 292 | 141 | 175 | 118 | 270 | 114 |
Time Duration to major cities by land
East
Time Duration (hrs)
West
Time Duration (hrs)
Birgunj
8
Butwal
7
Dharan
14
Dhunche
6
Janakpur
9
Gorkha
5
Jiri
10
Narayanghat
5
Kakarvitta
13
Nepalgunj
12
Kodari
5
Pokhara
7
Sunouli
8
Tandi
6
Trishuli
4
Getting Around
After arriving Nepal, you can go around by air or by land depending upon your budget.
Royal Nepal Airlines and several private companies offer domestic air services, but flights are relatively expensive. Getting around by land is cheaper and more adventurous.
Dragon can assist you to arrange all this upon your interest.