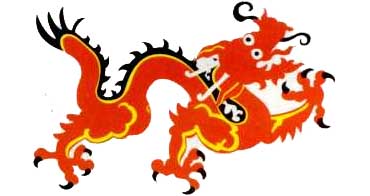 BHUTAN
The Last Shangri-La on Earth
The Kingdom of Bhutan is an exotic land of high mountains and lush valleys, snow-clad peaks and clear running springs, a pristine ecology and an incredible wealth of wild life. Hidden in the eastern Himalayas between India and Tibet, this sparsely populated country of six hundreds thousand people is the last surviving Mahayana Buddhist state.
Bhutan has remained a hidden secret by choice for many years. Today, it has opened its door to visitors, and a small number of people are welcomed to explore the hidden kingdom. The Flying Dragon Travels, now with it's professionalism as a Tour Operator for Bhutan, now makes your dream come true through its exciting programmes, specially made for you to one of the most fascinating and mysterious land on Earth. We have special cultural and historical tours, excursions for wild life enthusiasts and bird watchers, trekking and expeditions for individuals as well as for group.
---
BHUTAN TOUR COST
Tour code
Price per person in USD $
Glimpses of Bhutan (3N/4D)
1
2
3
4 & above
720
690
660
600
Mystic Bhutan (4N/5D)
1
2
3
4 & above
960
920
880
800
Across the Kingdom (7N/8D)
1
2
3
4 & above
1680
1610
1540
1400
Chomolhari Trek (10N/11D)
1
2
3
4 & above
-
2300
2200
2000
---
COST INCLUDES:
Twin sharing room in the best available accommodation mode (hotel or tourist cottage), all meals, overland transportation within Bhutan (Japanese Vehicles), sightseeing as per itinerary with English speaking guide, necessary airport/hotel/airport transfers, cultural shows, complimentary beer & mineral water outside the hotels & Lodges during the trips. In TREKS, accommodation in the best available tents MOSS) with all meals, therm rest mattresses, hot water bottles, dinning tents, kitchen tents, toilet tents, ponies, riding horse(on request) backed by skillful and experienced crew.
---
COST DOES NOT INCLUDE:
Airfare, airport taxes, BHUTAN VISA fee(US$20 payable at airport upon arrival), re-entry visa fee, drinks at hotels/lodges and expenses of personal nature such as laundry ,tips, insurance, etc.
---
GETTING THERE:
Durk Air flies every Monday & Thursday between Kathmandu & Paro. Cost for one way trip is US$175 per person & US$ 350 for round trip. The national airline of Bhutan/ Druk Air operates with connection from Calcutta, Delhi, Dhaka and Bangkok. It is also possibleto enter/exit Bhutan by overland transportation, stopping en-route at Sikkim & Darjeeling(India).
(Airfare schedules and prices are subject to change without prior notice).
Diplomats holding (passport) accredited to Bhutan shall be given a 25% discount in tours cost if they come in a group of 2 pax and above.
---
BOOKING CONDITIONS:
It would help to book at least 90 days in advance, as the infrastructure in Bhutan can handle only a limited number of tourists. The months of April, May, October and November normally have many festival being celebrated at that time, and tourism is at its height during this period.
However, at least two week prior notice to your tour, a booking within full passport details and payment of tour should reach us.
There will be a cancellation charge of 50% for confirmed booking upto 7 days prior to departure whereas, no refund thereafter. No refund for no shows & delay arrivals of the clients whatsoever reason.
---
ACCOMODATION:
Best hotels in PARO & THIMPU and in other places Guest house/ Lodges in modest heated rooms with attached bath.
---
TRAVEL TIPS:
October-March: Warm Clothing
April-September Light cotton clothing
However, a warm sweater and a jacket are always advised.
---
CLIMATE:
Best season: March-May, September-November, June-August, December-February
Monsoon: June, July & August
Winter: December, January& February
---
PHOTOGRAPHY:
16mm film camera are probihited in Bhutan. Also Photography in some of the Monasteries & Djons are not allowed.
---
RISK & LIABILITIES:
The Flying Dragon Travels will put every effort to make your journey very smooth & pleasant. However, all the programmes in Bhutan are conducted strictly under the rules and regulations of Bhutan Tourism Authority. Therefore, The Flying Dragon Travels or its Bhutanese counterpart shall not be responsible for any change and alterations in the itinerary due to unavoidable circumstances such as landslide, road blockage, flood, snow, political unrest, cancellation of flight, delay arrival, sickness or accidents. Any extra cost incurring there of shall be borne by the Clients on the spot. It is most advisable all clients to have full insurance against medical and personal accidents. A cancellation insurance is also highly recommended.
---
For reservation, quotation, day to day itinerary and further inquiries, please feel free to contact us.